Panoramic Mountain View
Secluded and Spacious
Pacific Coast feather bed
Allergenic free down comforter
Plush towel and Sheets
Spa robes
Central Heat
Wood Burning Fireplace
Flat screen TV in living room
Flat screen TV in bedroom
DVD Player
CD Stereo
Alarm clock
High Speed Wireless Internet Access
Microwave
Espresso/Coffee Maker
Fully Equipped Kitchen
Washer/Dryer
2 Work Areas
Vaulted Open Beam Ceilings
XL and Deep Jacuzzi Bathtub
2 Showers
Hair Dryer
Patio Furniture
Gas Barbecue
Telephone
This is one of the two gates that welcome you to The Lovenest.
Tucked back in the trees, on the edge of the mesa, the Lovenest welcomes you.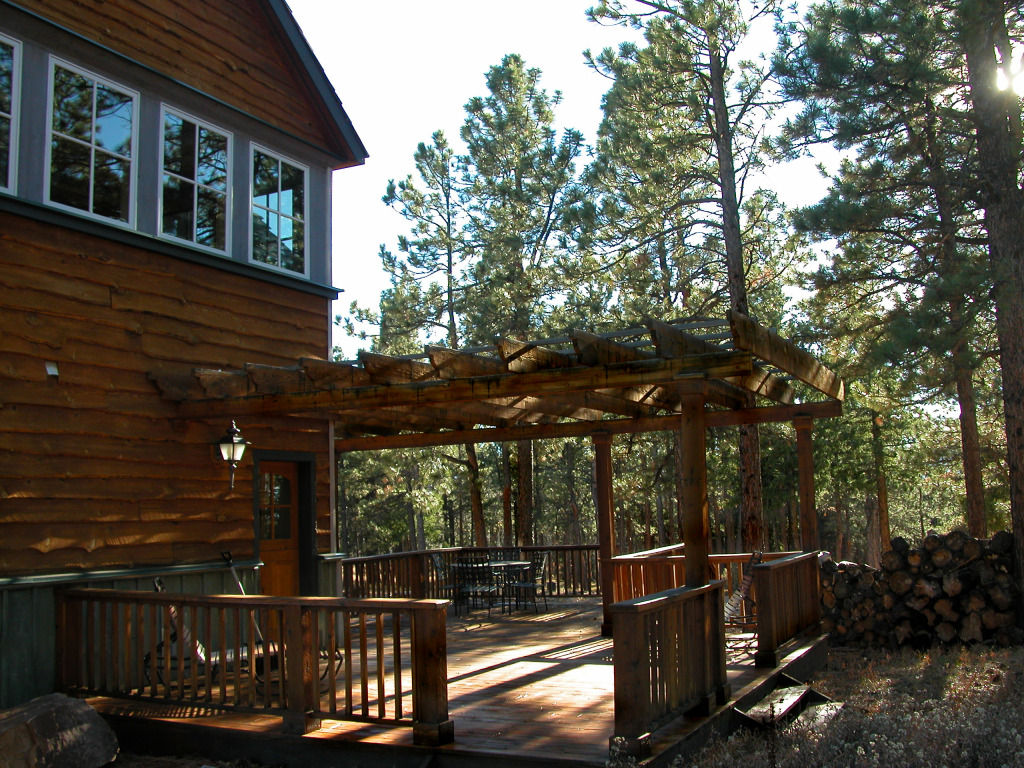 This lovely view is the front porch and ponderosa pines.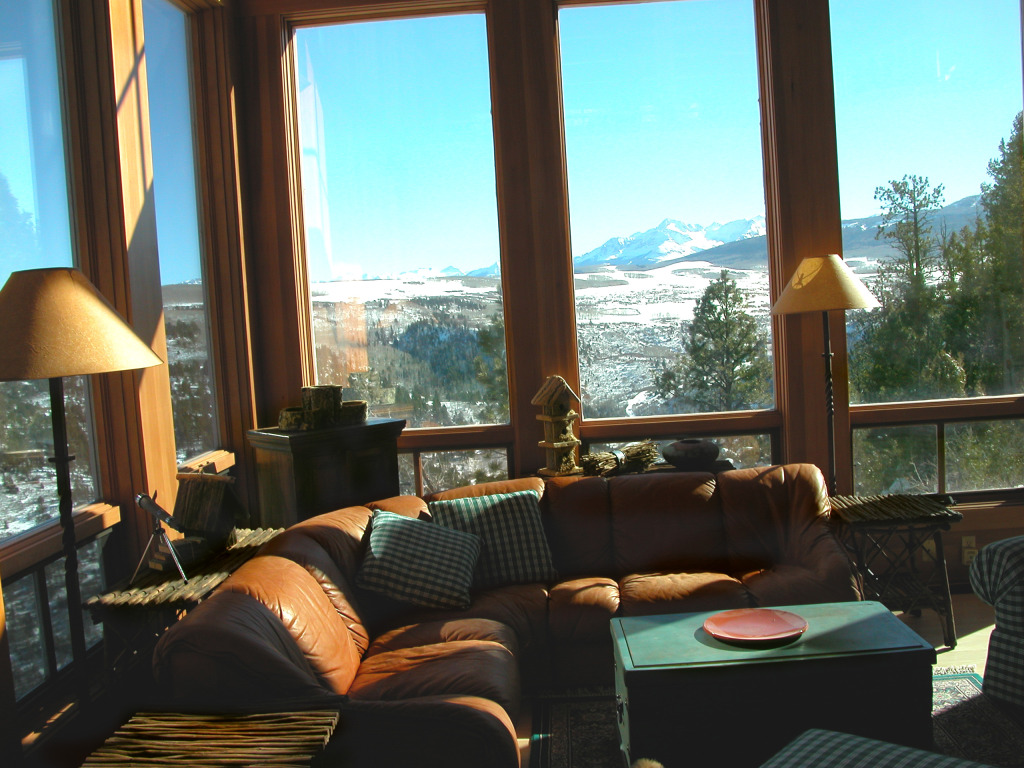 Our living room is a great place to relax by the fire and enjoy the views.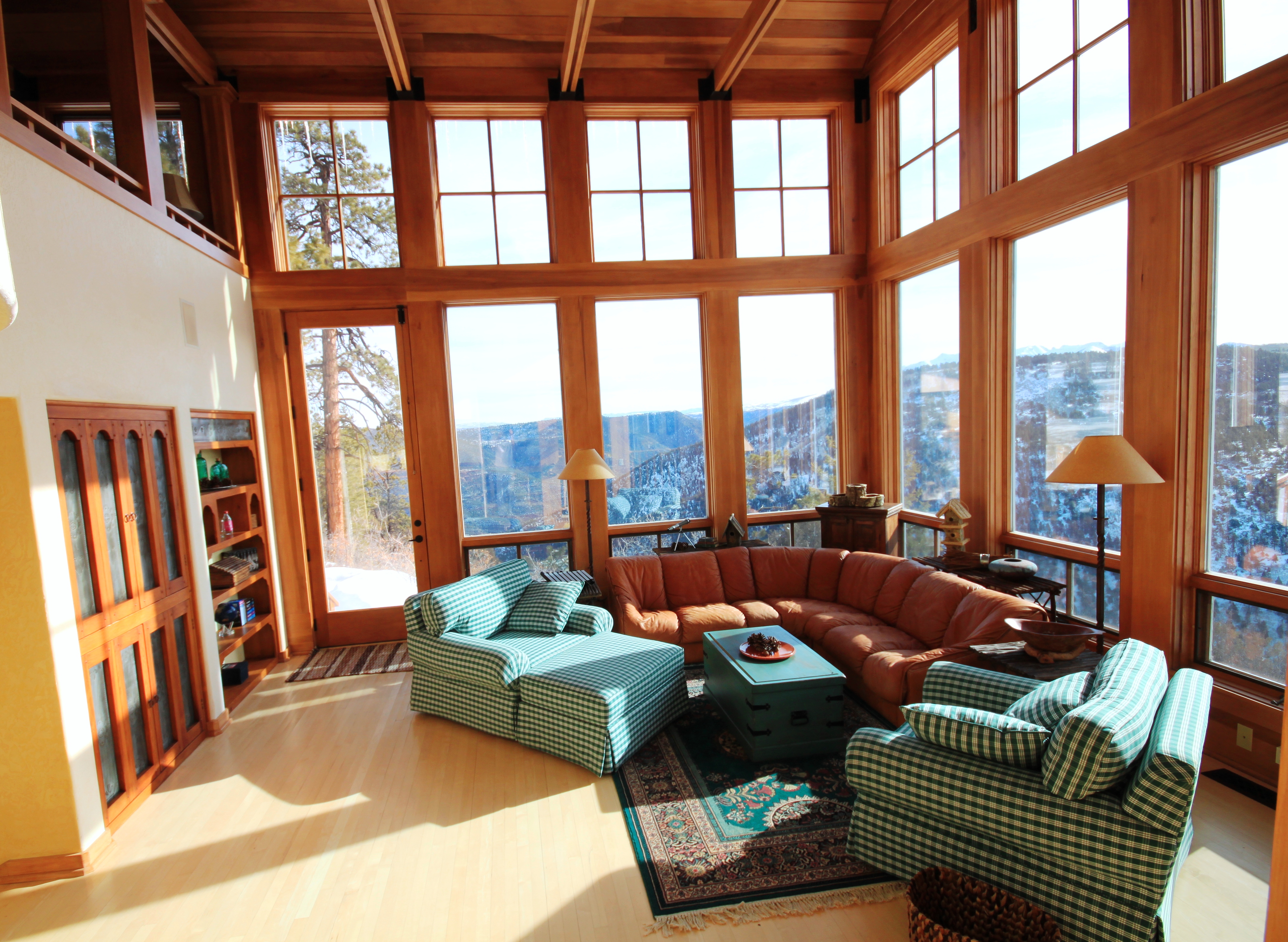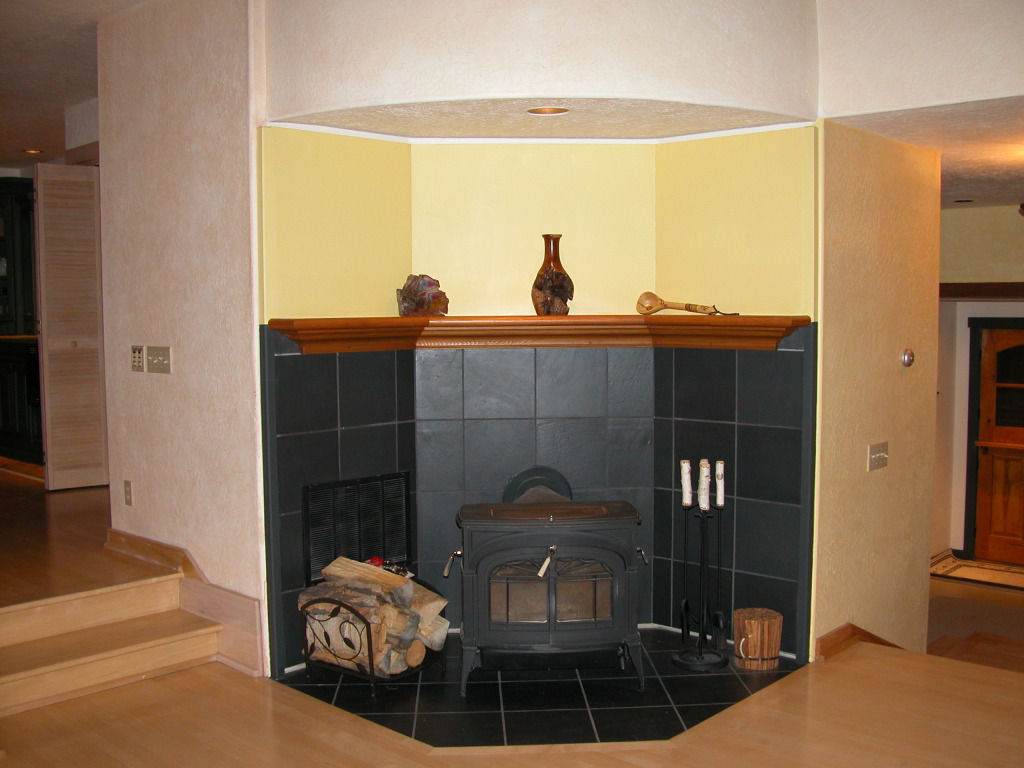 Our cozy wood burning stove adds to the already warm feeling in the living room.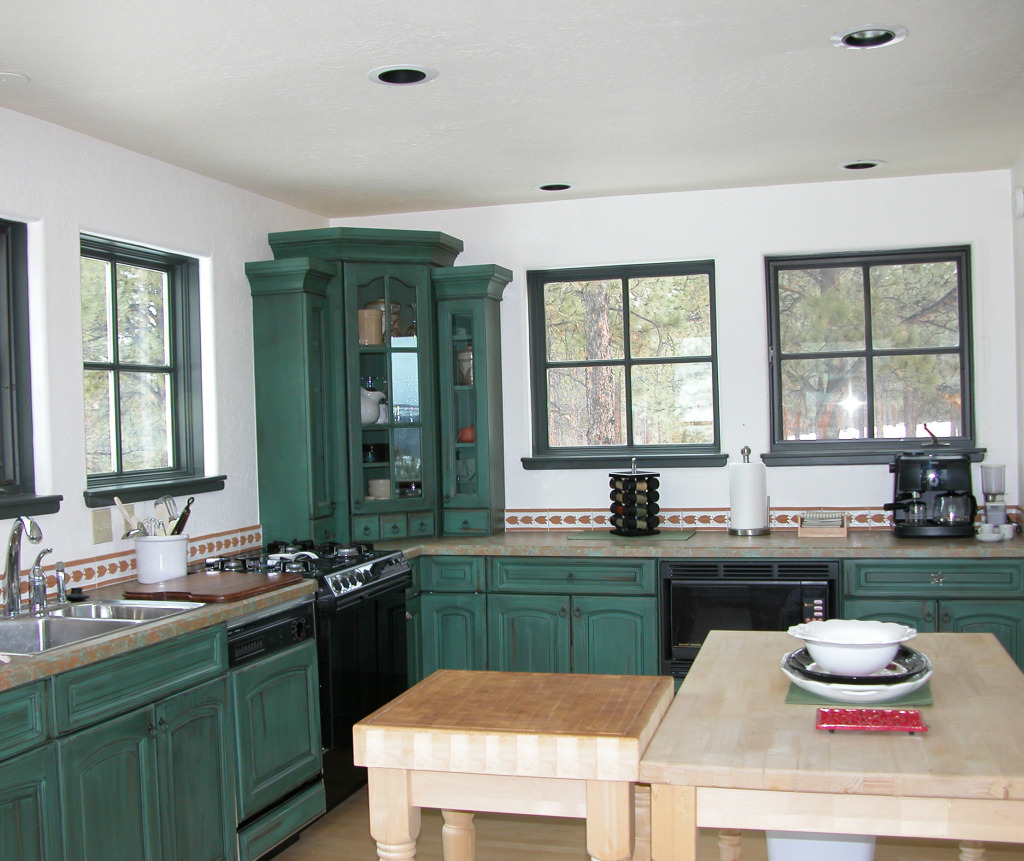 Enjoy the fully equipped gourmet kitchen and try out the high altitude recipes we offer.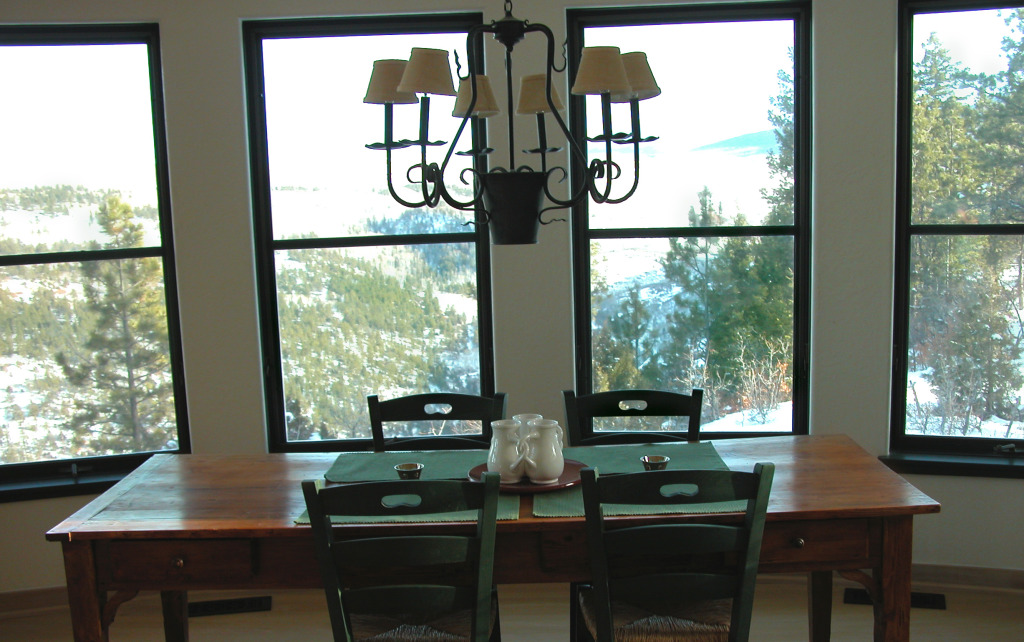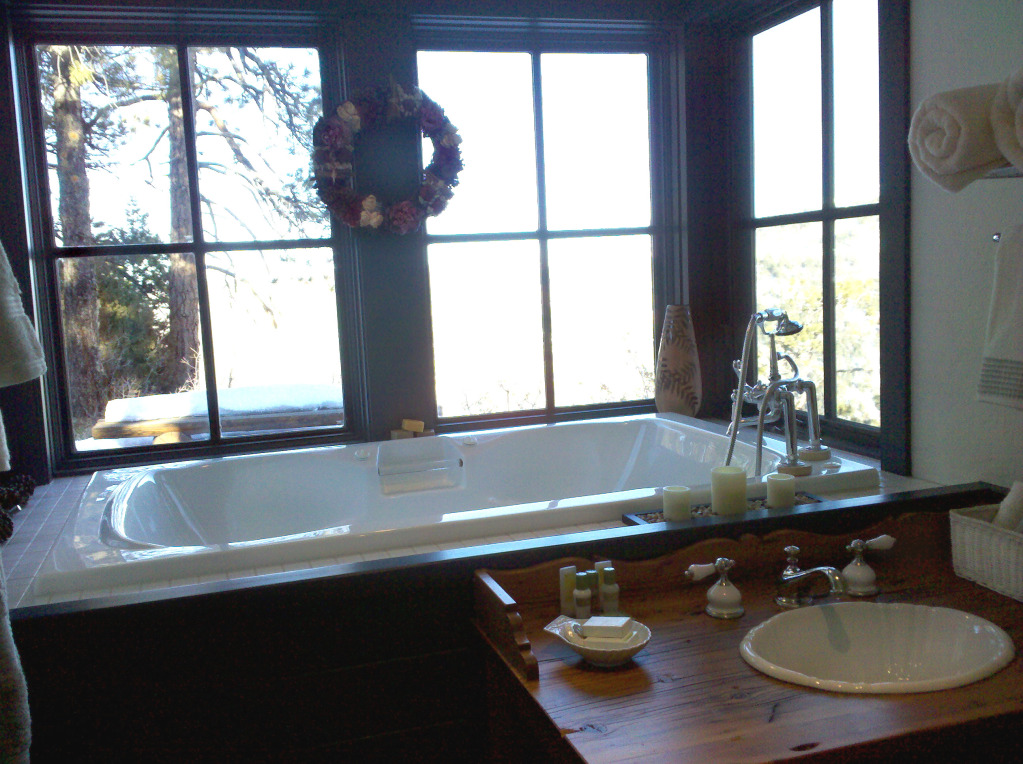 Relaxing in the jacuzzi bathtub is wonderful after a day of exploring.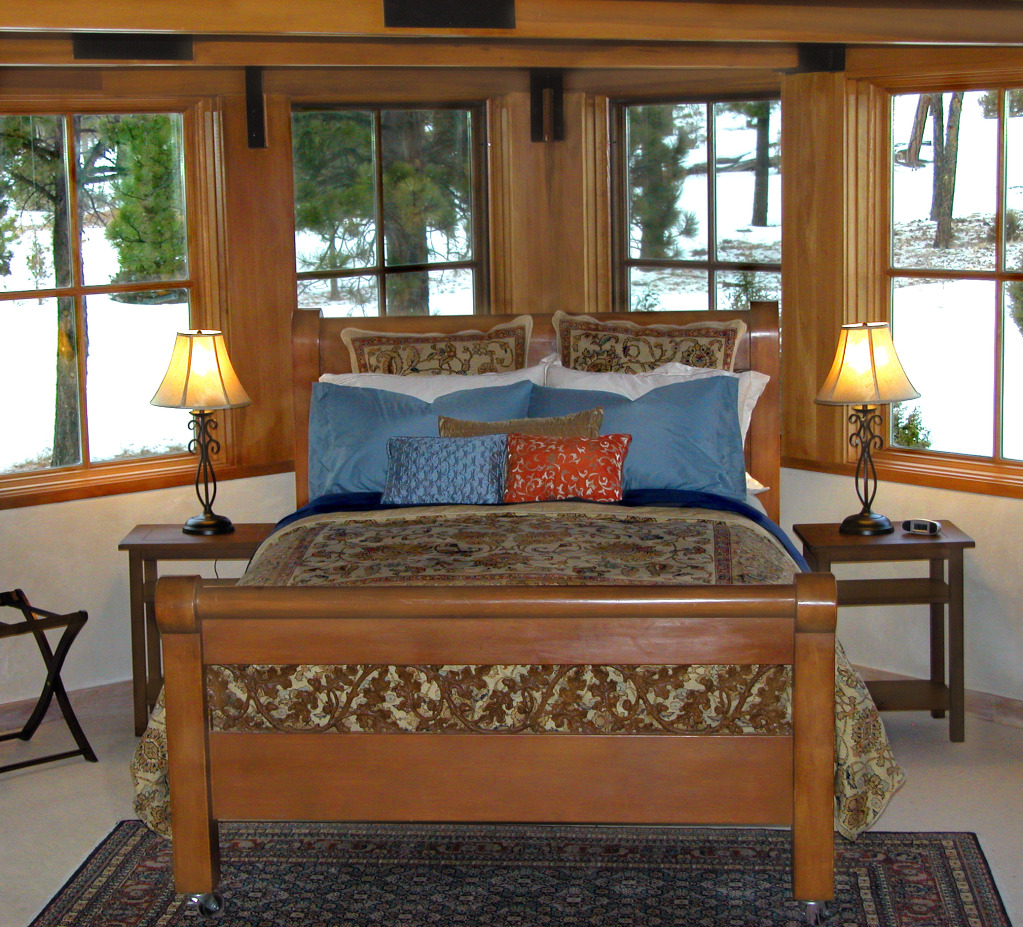 Rated #1 by luxury hotels, our feather bed is simply outstanding.